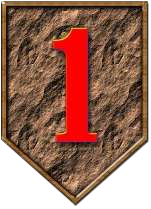 Birding Opportunities at Fort Riley
FORT RILEY MILITARY RESERVATION is located in northeastern Kansas between Milford Lake and Tuttle Creek Lake. It's primary purpose is military training. Portions of the reservation are available for wildlife viewing (when and where that activity is compatible with the military training mission). At times over 80,000 of the reservation's 101,000 acres are available for wildlife viewing.
Fort Riley is situated within the range of over 300 species of birds, 250+ of these species have been documented on the installation. Supporting this diversity is a variety of habitat types including large tracts of native tallgrass prairie, woodlands and wetlands. Hiking trails, numerous creeks, Milford Lake and the Kansas & Republican Rivers are among many of the features that contribute to excellent birding at Fort Riley.
Take a look at the documents below to find out procedures for Birding at Fort Riley. You can also visit the Fort Riley Conservation Office at 407 Pershing Court or call 785-239-6211 for further information.