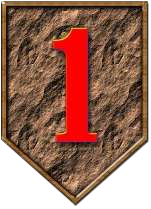 Welcome to Fort Riley, Kansas
The Fort Riley Military Reservation is located in northeast Kansas between Manhattan and Junction City on the northern edge of the Flint Hills Region. About 71,000 of the installation's 101,000 acres are managed for multiple use. While the installation's primary mission is to be a Warfighting Center for America's army, it also provides an area where a variety of outdoor recreation activities can be pursued by both military personnel and the general public. Pursuits include hunting choices from big game to mushrooms, or recreational activities like mountain biking and bird watching. Regardless of whether you are hunting with a gun or a camera, hiking, horseback riding, or whatever else, there are certain special procedures that you must follow when you use the installation for recreation. The restrictions have been established to ensure that neither the installation's mission nor your safety is jeopardized by your use of the installation for recreation. This site was developed to allow recreational users to gather information on all available opportunities and the regulations which correspond. For anyone wanting to recreate on the installation's Military Training Lands, the first steps are to create a Fort Riley iSportsman Account in the "My Account" tab at the top of this page. After creating an account, view the mandatory 2021 Outdoor Recreation Briefing in "My Account". Next, please navigate the site to learn about the rules and all Fort Riley has to offer.
2021 Deer Hunting Information
Information about whitetail deer hunting on Fort Riley can be found in the 2021 Fort Riley Deer Hunting facts sheet. Please review the facts sheet closely, as there are a couple changes for this coming season. All 2021 non-active duty archery deer permits were issued on 28 August. Persons eligible for an active duty stationed at Fort Riley direct family member or dependant permit should contact the conservation office for assistance. For help with permits or other general questions, please contact the Fort Riley Environmental Office at 785-239-6211.
2021-2022 Fort Riley iSportsman Permit Renewal
You must hold a valid, free-of-charge 2021-2022 Fort Riley iSportsman permit before recreating in Fort Riley's Training Areas. Please go to the "My Account" tab on the website and log into your account. Once logged in, go to the "My Safety Briefs" tab and the 2021 Outdoor Recreation Briefing will be available to select. All individuals renewing or setting up new accounts will watch a 7 minute Recreational Overview video. Once complete, be sure to add the free permit to your "Cart" and complete the checkout session in order for the permit to be added to your account. For technical difficulties or general questions, please contact the Fort Riley Environmental Office at 785-239-6211
Hunting/Fishing Licenses & Fort Riley Fuelwood Permits for 2021
The 2021 Fort Riley Hunting Access Permit can only be purchased through this website. That can be accomplished by logging into the "My Account" tab. You can then select "Acquire Permits or "Available Permits" to purchase the 2021 Fort Riley Hunting Access Permit or a Fort Riley Fuelwood Permit.
Kansas licenses will now be valid for 365 days from the date of purchase. Senior license requirements remain in effect for Kansas hunters and anglers 65-74 years of age at a reduced cost. Enjoy the New Year in the field! If you have any questions that aren't addressed by the information on this website, please see the information available on the Kansas Department of Wildlife, Parks & Tourism's website or call 785-239-6211 and leave a message. A member of our staff will return your call within three business days.