Hunting/Trapping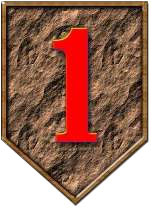 Fort Riley offers an array of outdoor recreational opportunities. However, there are certain procedures you must follow in order to stay safe and on the right side of the law. Through the links below you can access in depth summaries on available game to hunt on Fort Riley, special hunting and trapping regulations, open seasons for hunting, and information on each species including tips to help you have a more successful hunt.
For open hunting seasons and upcoming events on Fort Riley visit our Event Calendar.
For Kansas sunrise/sunset tables visit the KDWPT sunrise/sunset table.
For Fort Riley Specific Recreational Regulations please visit our Fort Riley Regulation page.
Fort Riley Specific Fact Sheets and Information Papers are listed below (Click the document to load):