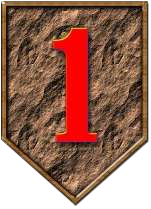 Contact us
For any information unavailable on this site or questions you might have for our staff members reach us by email or by contacting our office during business hours.
We would also like to receive photos of your adventures in the field! We may post those pictures on the iSportsman website.
We encourage you to also report concertina wire found in the field on Fort Riley, as well as any illegal dump sites or unusual finds on Fort Riley (Please report via the Training Area Hazard Report Form). We will need exact grid or UTM locations from you so that we can get the areas cleaned up! Our mission is to Sustain an environment in compliance with our nation's mandates that effectively supports combat forces' execution of their assigned missions and exemplary well-being for our community.
Email: derek.a.moon2.civ@army.mil
Conservation Office: Building 407, Pershing Court, Fort Riley, Ks 66442
Phone: (785) 239-6211 please leave a message