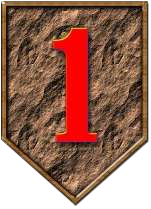 Welcome to Fort Riley, Kansas
The Fort Riley Military Reservation is located in northeast Kansas between Manhattan and Junction City on the northern edge of the Flint Hills Region. About 71,000 of the installation's 101,000 acres are managed for multiple use. While the installation's primary mission is to be a Warfighting Center for America's army, it also provides an area where a variety of outdoor recreation activities can be pursued by both military personnel and the general public. Regardless of your preferred outdoor recreational activity, there are certain procedures that you must follow when you recreate on the installation. The restrictions have been established to ensure that neither the installation's mission nor your safety is jeopardized by your recreational use of the installation. Please navigate the site to learn about the rules and all Fort Riley has to offer.
2023 Fort Riley Sunflower Plots
Maps for the 2023 Fort Riley Sunflower Plots are available under the maps tab or by clicking HERE. Make sure you have checked the open areas and logged into iSportsman grab your plugged shotgun and shells, your state hunting license and HIP stamp and get out and enjoy the first hunting season Kansas has to offer.
2023 Fort Riley Deer Hunting
The Fort Riley deer hunting facts sheet is now available by clicking HERE. Information about the season and available permits are outlined in the facts sheet.
New iSportsman Changes
Changes to the iSportsman system are being introduced to make the system more user friendly. The old iSportsman Permit and Hunting Access Permits are being phased out and are being replaced with an Outdoor Recreation Permit and a Conservation Permit.
The Fort Riley Conservation Permit will allow recreationists to participate in all game hunting and non-hunting activities open on a given day. The Fort Riley Conservation Permit is free-of-charge for "exempt" individuals (Persons < 16 or ≥ 65 years of age; Kansas Disabled Veterans – 30% or greater, or a KDWP exempt license) and costs $25 for all others. Individuals must contact the Conservation Office to receive the iSportsman disabled validation.
The Outdoor Recreation Permit will allow recreationists to participate in all non-game hunting types of activities such as fishing, hiking, shed antler hunting or mushroom gathering. The Outdoor Recreation Permit is free-of-charge for all individuals.
Beginning April 1, 2023, all persons wishing to recreate at Fort Riley will need to have the appropriate new permit associated with their iSportsman account. Anyone who has already obtained one of the old iSportsman Permits or Hunting Access Permits has had one of the new permits automatically added to their iSportsman account. If you had one of the old permits and do not see the new permit in your iSportsman Account, please contact the DPW Environmental Office by calling 785-239-6211 for assistance.
2023-2024 Fort Riley Outdoor Recreation and Conservation Permits
Prior to recreating on Fort Riley you must complete a few simple steps. Please go to the "My Account" tab on the website and log into or create your account. Once logged in, go to the "My Safety Briefs" tab and the 2023-2024 Outdoor Recreation Briefing will be available to select. All individuals renewing or setting up new accounts will watch a 7 minute Recreational Overview video. After watching the video, add the appropriate permit(s) for your chosen activities to your "Cart" and complete the checkout session in order for the permit to be added to your account. Remember, you must be log into and out of the iSportsman system each trip to the field. For technical difficulties or general questions, please contact the Fort Riley Environmental Office at 785-239-6211