Welcome to Fort Riley, Kansas

The Fort Riley Military Reservation is located in northeast Kansas between Manhattan and Junction City on the northern edge of the Flint Hills Region. About 71,000 of the installation's 101,000 acres are managed for multiple use. The installation's primary mission is to be a Warfighting Center for America's army. But, it also provides an area where a wide variety of outdoor recreation activities can be pursued by both military personnel and the general public. Pursuits include hunting choices from big game to mushrooms, or recreational activities like mountain biking and bird watching. Regardless of whether you are hunting with a gun or a camera, or are hiking, horseback riding, or picnicking, there are certain procedures that you must follow when you use the installation for recreation. The restrictions have been established to ensure that neither the installation's mission nor your safety is jeopardized by your use of the installation for recreation. This site was developed to allow recreational users to gather information on all available opportunities and the regulations which correspond. Navigate the site to learn about the rules and all Fort Riley has to offer.

iSportsman Update

Fort Riley iSportsman is transitioning to an updated system that will provide the user as well as management more updated programming tools to utilize in our recreation program at Fort Riley. The Fort Riley iSportsman website will remain hosted at it's current url (http://fortriley.isportsman.net/). Users will see slight changes in the interface, but it will function virtually the same as the check-in-out system from before. Users will need to re-register for the new system, unless they have recreated on the state of Kansas iSportsman. For users that have a state of Kansas account, they can use their state login information to gain access to the new Fort Riley system under the "My Account" tab. A few of the updates include: users having the ability to scroll back through their season to look at their personal use statistics, iSportsman system will have the capability to text check-out reminders or notices, as well as a web map interface for open-closed areas. For any assistance renewing your permit under the new system please call the Environmental Office at 785-239-6211 or visit at 407 Pershing Court during business hours.

Fort Riley Internet Assisted Hunter Education Class to be offered Friday, March 20, 2015

Fort Riley will be administering a Hunter Education internet assisted field day and test session on Friday, March 20th, 2015.

Please call 785-239-6211 for registration or visit the Environmental Office at Building 407 Pershing Court to get enrolled.

Precourse work is required here: https://programs.ksoutdoors.com/prg/Programs/Hunter-Education-Certification

prior to attending the field day on Friday, March 20th at Building 1020 Huebner Road. The field day will take place from 8:00 to 4:00 with a lunch break provided. Each student will be issued a pre-test over the online materials covered. A passing score of 22 out of 25 questions is required to proceed with the rest of the course. The field walk session will be as much like an actual hunt as possible. Students will be outside the majority of the field day so wear appropriate attire.

2015 Spring Turkey & Pre-Deer Season Fact Sheets Released

The 2015 Fort Riley Spring Turkey and Pre-Deer Season Fact Sheets have been released and are available on this website here: http://fortriley.isportsman.net/recreational-information/hunting-trapping.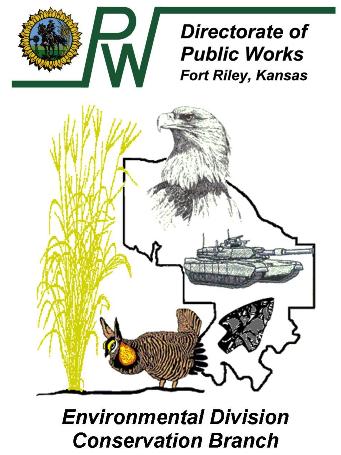 Directorate of Public Works Environmental Division, Conservation Branch
Building 407, Pershing Court Office Hours
Fort Riley, KS 66442 Monday-Friday
Telephone: 785-239-6211 7:30 a.m. - 4:00 p.m.
Open Areas Hotline (24 Hours): 785-239-6669 Report Violators @ 785-239-6767
Except Closed on:
Emergency: 911
Mar. 20, 23