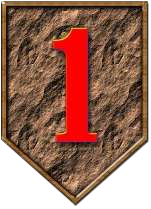 Welcome to Fort Riley, Kansas
The Fort Riley Military Reservation is located in northeast Kansas between Manhattan and Junction City on the northern edge of the Flint Hills Region. About 71,000 of the installation's 101,000 acres are managed for multiple use. The installation's primary mission is to be a Warfighting Center for America's army. But, it also provides an area where a wide variety of outdoor recreation activities can be pursued by both military personnel and the general public. Pursuits include hunting choices from big game to mushrooms, or recreational activities like mountain biking and bird watching. Regardless of whether you are hunting with a gun or a camera, or are hiking, horseback riding, or picnicking, there are certain procedures that you must follow when you use the installation for recreation. The restrictions have been established to ensure that neither the installation's mission nor your safety is jeopardized by your use of the installation for recreation. This site was developed to allow recreational users to gather information on all available opportunities and the regulations which correspond. Navigate the site to learn about the rules and all Fort Riley has to offer.
News Releases:
August 19th Fort Riley First-Come, First-Served Archery Deer Permits Available
Non-Active Duty Archery deer hunters coming to Fort Riley for the first-come, first-served Fort Riley Archery Deer Permits on Saturday, August 19th are encouraged to visit the Visitor's Control Center in advance of August 19th to receive their daily visitor's pass for that day. The Visitor's Control Center will open at 0730 August 19th for those that can't come out and get their pass prior. For additional access questions you can call 785-239-3138 or 239-2982. For additional questions regarding the 2017 Deer Season on Fort Riley please click on the fact sheet below.
Environmental Office currently not selling state of Kansas hunting & fishing licenses, however Fort Riley Hunting Permits and Fuelwood permits can now be purchased through this website
The Fort Riley Environmental Office no longer sells state of Kansas hunting and fishing licenses and does not currently provide a customer service representative full-time. We do have a computer available for iSportsman registration/access, as well as maps and other publications available. Kansas licenses and permits can be purchased on Fort Riley at the Post Exchange, and the Fort Riley Hunting Permit and Fort Riley Fuelwood Permit are now sold through this website (click on "My Account" above and click on "Acquire Permits" or "Available Permits"). To have any questions that aren't addressed by the information on this website answered, please see the information available on the Kansas Department of Wildlife, Parks & Tourism's website or call 785-239-6211 and leave a message. A member of our staff will return your call within three business days.
Channel Catfish to be stocked in Fort Riley ponds and lakes throughout the summer!
If you need to get out of the house or are looking for some outdoor fun, look no further than the 29 ponds and lakes found throughout Fort Riley. 7,500 pounds of catfish have already been stocked and there will be more stockings throughout the summer months. To find out more visit the Fishing page or check out our pond stocking sheet (click here).
2017-18 Fort Riley iSportsman Permit Renewal Available
The 2017-18 Fort Riley iSportsman permit can now be renewed online free of charge. Please go to the "My Account" tab on the website and then log yourself into your account. Once logged in, go to the "My Safety Briefs" tab and the 2017 Outdoor Recreation Briefing will be available to select. All individuals renewing or setting up new accounts will watch an 11 minute Recreational Overview video prior to adding the free permit to their account. When completed with the video be sure to add the permit to your "Cart" and then complete the checkout session in order for the permit to be added to your account. For technical difficulties or general questions, please contact the Fort Riley Conservation Office at 785-239-6211.