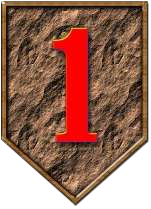 Welcome to Fort Riley, Kansas
The Fort Riley Military Reservation is located in northeast Kansas between Manhattan and Junction City on the northern edge of the Flint Hills Region. About 71,000 of the installation's 101,000 acres are managed for multiple use. The installation's primary mission is to be a Warfighting Center for America's army. But, it also provides an area where a wide variety of outdoor recreation activities can be pursued by both military personnel and the general public. Pursuits include hunting choices from big game to mushrooms, or recreational activities like mountain biking and bird watching. Regardless of whether you are hunting with a gun or a camera, or are hiking, horseback riding, or picnicking, there are certain procedures that you must follow when you use the installation for recreation. The restrictions have been established to ensure that neither the installation's mission nor your safety is jeopardized by your use of the installation for recreation. This site was developed to allow recreational users to gather information on all available opportunities and the regulations which correspond. Navigate the site to learn about the rules and all Fort Riley has to offer.
2016 Elk Applications Open
Applicants must apply through the state of Kansas online from June 6 thru July 8, 2016 or apply by phone 620-672-0728. Fee to apply for an elk permit or purchase a bonus point is $12.81. Military permits are only available for active duty military personnel stationed at Fort Riley. All other eligible persons must apply for general permits, including dependents. For the limited draw elk permits, each applicant shall have an additional opportunity in the draw for each bonus point earned. Bonus points are awarded as follows: One (1) bonus point shall be awarded for each year the applicant is unsuccessful in obtaining a draw permit for the taking of an elk. If the applicant does not want to apply for a permit, they may purchase a bonus point during the application period. When an applicant obtains an elk permit thru the draw, or if the applicant fails to make at least one application or purchase one bonus point within five consecutive years, all earned bonus points will be lost. Applicant cannot apply for a permit and purchase a bonus point in the same year.
Internet Assisted Hunter Education Class offered August 8, 2016
Students must complete the online portion of the course (https://programs.ksoutdoors.com/prg/Programs/Hunter-Education-Certification) prior to attending the field day. Each student will be issued a pre-test over the online materials. Please call the Environmental Division Office at 785-239-6211 to enroll for the class. The class will take place on Monday, August 8th at Building 1020, Huebner Road (8:00 a.m. - 4:00 p.m.). The field walk session will be as much like an actual hunt as possible. It is recommended to wear boots/walking shoes and long pants.
2016-17 Fort Riley iSportsman Permit Renewal Available
The 2016-17 Fort Riley iSportsman permit can now be renewed online free of charge. Please go to the "My Account" tab on the website and then log yourself into your account. Once logged in, go to the "My Safety Briefs" tab and the 2016 Outdoor Recreation Briefing will be available to select. All individuals renewing or setting up new accounts will watch a 10 minute Recreational Overview video prior to adding the free permit to their account. When completed with the video be sure to add the permit to your "Cart" and then complete the checkout session in order for the permit to be added to your account. For technical difficulties or general questions, please contact the Fort Riley Conservation Office at 785-239-6211.